Are you looking for a definitive guide on choosing the right plants for a completely sealed ecosystem? Closed terrarium plants could be the perfect option for you!
These specific types of plants thrive in this type of environment and I am here to give you everything you will need to get the ball rolling on your next build.
In this article, you'll learn all about the benefits of closed terrarium plants, the types of plants best suited for these terrariums, how to set up and care for your terrarium, and some useful tips to keep your plants alive and thriving.
Benefits of Closed Terrarium Plants 
Closed terrarium plants offer a number of benefits to the sealed environment. First, since they are housed in closed containers, they aid in keeping the inside of the container a highly humid environment. This means that they require much less maintenance than open terrariums or other house plants.
In addition, closed terrariums can help to increase focus and productivity in the workplace. The lush greenery of closed terrariums can provide a calming and inviting atmosphere, which can help to reduce stress and boost creativity.
Furthermore, closed terrariums require minimal care, so they can be kept looking beautiful with minimal effort. 
Best Types of Closed Terrarium Plants 
Some of the most popular plants for closed terrariums include tropical plants, moss, miniature ferns, orchids, and vines. Each of these plants is unique and requires different levels of care. With the right setup and maintenance, you will be able to enjoy your closed terrarium plants for years to come.
Tropical Plants For Closed Terrariums 
When choosing tropical plants for closed terrariums, you should look for plants with low to moderate light requirements and those that are tolerant to dry air.
It is important to ensure that the plants you select have slow growth rates to avoid overcrowding the environment and check for any potential pests or diseases that may be present.
It is beneficial to research the specific requirements of each species beforehand to ensure success in creating a flourishing closed terrarium.
Miniature Ferns For Closed Terrariums
When picking miniature ferns for closed terrariums, it is important to select varieties that can tolerate humidity and low light.
While some standard varieties are too large for closed terrariums, there are smaller varieties that thrive in these conditions, making them an excellent choice.
Additionally, many ferns are also suitable, as they are able to tolerate low light and high humidity conditions. The best type of fern for your closed terrarium should be selected based on its size, light requirements, and humidity preference.
Orchids For Closed Terrariums
Closed terrariums can be an effective and stylish way to display different types of orchids. The best types of orchids to use are miniature orchids that can tolerate warmer temperatures.
These types of orchids prefer well-draining soil, low humidity, and indirect sunlight. With the proper terrarium setup and regular maintenance, these orchids can thrive and reward you with beautiful blooms.
Vines For Closed Terrariums
Vining plants are a great option for closed terrariums because they can add color and texture to any enclosed space. Not only that, but they can also help keep temperatures stable and circulate fresh air.
Some of the best types of vining plants to use in a closed terrarium include Philodendrons, Pothos, and English Ivy. These are hardy, easy-to-care-for plants that require limited light and will create stunning greenery in any terrarium.
Moss For Closed Terrariums
Using the best types of moss in a closed terrarium helps to create a lush and vibrant miniature garden.
These mosses can help reduce the humidity levels within the terrarium and absorb excess water, which can aid in maintaining a healthy and productive environment for plants and animals.
The right mosses will help to bring balance to the terrarium as well as provide a home for microorganisms that can help break down waste and provide nutrition for plants and animals.
Additionally, the right mosses can help to add a natural aesthetic, making the terrarium even more beautiful.
Setting Up Your Closed Terrarium
Choose the right terrarium container: Select a container that is the right size and shape for your plants, as well as one that has a lid to keep humidity in.
Choose the right terrarium soil: Use soil specifically designed for terrariums or make your own using equal parts peat moss, vermiculite, and perlite.
Pick the perfect plants: Choose plants that will work well in a closed terrarium, such as the tropical plants, moss, miniature ferns, orchids, and vines we covered earlier.
Add a drainage layer: Put a layer of gravel or stones at the bottom of the container for drainage.
Place your plants: Place the plants in the terrarium and arrange them so that they look pleasing.
Add water: Carefully water your terrarium plants, making sure not to over-water them.
Seal the terrarium: Place the lid on the terrarium to maintain the humidity.
Place in the right spot: Place the terrarium in an area that gets indirect light, such as a windowsill. If you have a proper lighting setup, place it anywhere within a room that doesn't receive direct sunlight.
Caring For Closed Terrarium Plants
Caring for a closed terrarium is relatively easy and low maintenance. Ensure the terrarium is in the right environment with the correct intensity of light, water, and temperature.
Use the guide above to choose the right soil and terrarium container for the plants, and pick the perfect plants for the environment. With proper care, closed terrarium plants can thrive for years.
Light
Light is an essential element for a closed terrarium. Without proper terrarium lighting, your terrarium plants will not be able to photosynthesize and eventually die. Depending on the type of plants you have in your terrarium, you will need to provide the right amount of light for them to thrive.
For most terrariums, indirect sunlight from a nearby window is usually enough. If your terrarium isn't located near a window, you may need to supplement it with a grow light of some sort. Make sure to get a light with the correct intensity and color spectrum for your plants, as different types of plants need different amounts of light.
You should also adjust the light depending on the season, as plants will need more light during the winter months.  Finally, you should provide some dark periods for your plants to rest.
Most plants should be exposed to 12-14 hours of light each day, with the remaining 10-12 hours in the dark. This will help them to naturally adjust to their environment and thrive in your terrarium.
Water
Watering a closed terrarium is a delicate balance. Too much water and the plants can become waterlogged, while too little water and the plants can become dried out. It is important to keep the soil damp but not soaked.
Generally, a closed terrarium should only need to be watered every two to three months. When watering, use a spray bottle to lightly mist the soil and plants until the soil is evenly damp. Be sure not to water the leaves or the glass walls, as this can encourage the growth of mold and bacteria.
Depending on the type of plants in the terrarium, you may need to adjust the frequency of watering. Plants with thicker leaves, such as orchids, may need to be watered more often. If you are ever unsure, it is best to tread on the side of caution and wait a few days before watering.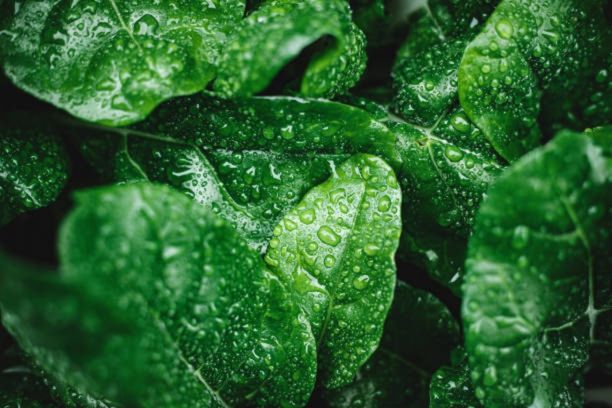 Temperature
Temperature is an important factor to consider when setting up and caring for a closed terrarium. Ideally, a closed terrarium should be kept in a temperature range of 18-24°C (65-75°F). This range should provide the optimum environment for the plants to thrive.
If the temperature is too low, the plants may become dormant and growth may be stunted. Similarly, too high temperatures can cause the plants to wilt and die. The temperature of the terrarium can also affect the amount of moisture inside the enclosure.
Warm air is able to hold more moisture than cold air, so higher temperatures will result in increased humidity inside the terrarium. This is important to note because many plants that are suited to closed terrariums prefer high-humidity environments. 
Finally, the temperature of a closed terrarium should stay relatively consistent. Big variations in temperature can cause the plants to become stressed, so it's important to ensure that the terrarium is not placed in direct sunlight or near any heating sources.
Closing Thoughts
Closed terrarium plants are an excellent way to bring a touch of nature into your home. They are easy to maintain and require just a few simple steps to ensure proper care. With the right conditions, these plants can thrive and bring a beautiful, natural element to your space.
Whether you're looking for a low-maintenance plant to keep in your home or office, or a unique addition to your decor, closed terrarium plants are a perfect choice.
Frequently Asked Questions