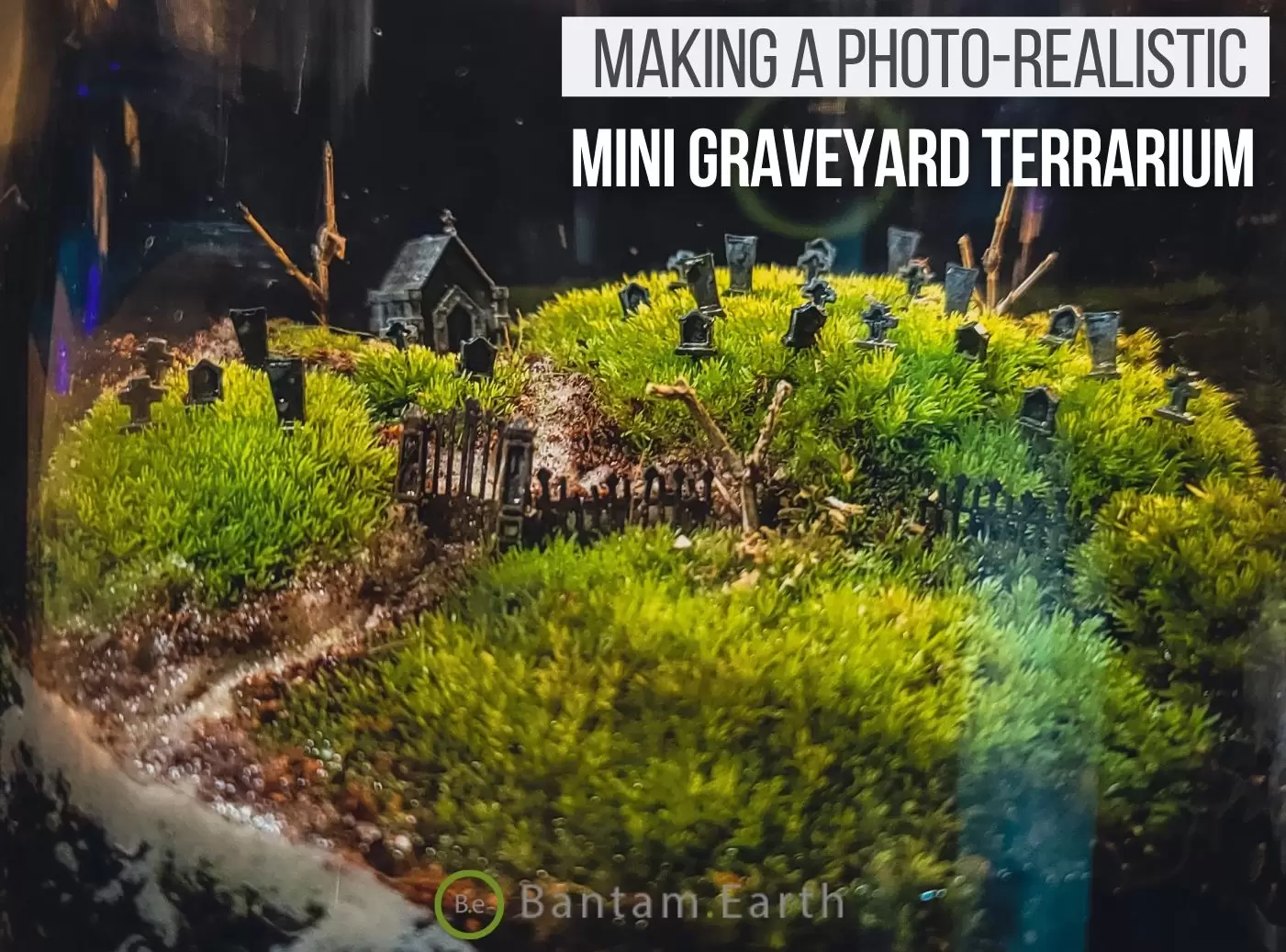 If you can't tell by now, I really enjoy Halloween projects. Today's goal will be to use Halloween terrarium decor to make a spooky graveyard terrarium. I absolutely had Tim Burton vibes with this one, so you are not crazy if you find yourself thinking about Beetlejuice while making this
Read More »
Bring Bantam Home
We specialize in bringing nature into your domestic space through unique, habitable home accents. This website is the ultimate guide to making interior design more interactive by merging miniature environments with decor.
Find everything from in-depth learning resources and DIY tutorials to a wide selection of supplies and carefree pre-made enclosures.
Whether you're an experienced vivarium enthusiast or just someone looking to bring a slice of the outdoors into a small space, we've got you covered.
Explore the many worlds of vivariums with us and reimagine home decor with help from nature!