So the other day I was doing some grocery shopping when I stumbled across this bookshelf. I'm not sure exactly what came across me… I saw the price… The color and had an impulsive urge to take it. I felt like the bookshelf would make a good home to one of my many reptiles. That impulsive buy eventually lead me to this post about converting furniture into a reptile enclosure!
I think my obsession with Walmart and terrariums are beginning to merge!
From Bookshelf To Entertainment Center
Once I got home, I started thinking about how awesome this bookshelf would be if I instead converted into a media center for my newly mounted 60 inch TV. I figured I wouldn't need any additional pieces besides some corner braces. I ripped out the pieces like a kid on Christmas opening presents. Once I took a tally of what all came with the package, I pretty much threw out the existing instructions.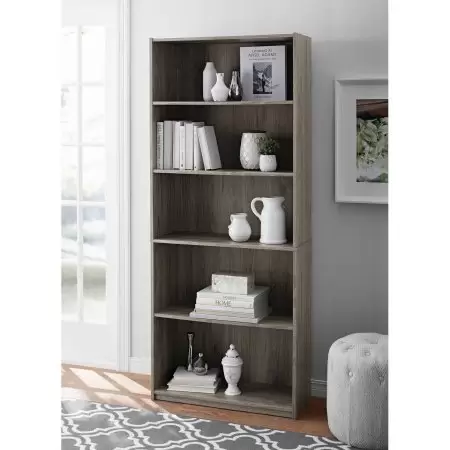 I was pretty much able to build my fantasy media center with existing parts and two additional shelves I had laying around from another bookshelf reconstruction project. Once it was complete I could better visualize the design for possibly adding some sort of vivarium inside of it.
DIY Reptile Enclosure Plans
From this point on, it was figuring out what type of enclosure this would be and what additional parts I would need. Humidity would be my biggest enemy later down the road for this project… So I had to be conscious about what type of enclosure would work best and how would I keep the moisture sustained in this terrarium.
I decided to build an enclosure inside the media center that would be reinforced with styrofoam. You ever been out to a tailgate party or cookout and noticed those little Styrofoam coolers people use to keep beverages cool? That's kind of what I had in mind to build… A Styrofoam cooler with a glass front!
Here's a 3D TinkerCad I drew up to better show the design with accurate measurements: https://www.tinkercad.com/things/7A0Uki7YuHi
Materials:
Tools:
Constructing The Reptile enclosure:
Let's start with assembling the media center… We use the corner brace to assemble our walls and bottom pieces.
We can drill our flat brace down to hold the two bottoms together.
Almost there, Now let's drill the top down with the door hinges and test the opening. 
Now that the media center is assembled, start cutting pieces of styrofoam out for the reptile house and hot glue them together.
Once the styrofoam is put together, lets cut our acrylic down to size and test fit before adding our coco fiber. Do not seal this in just yet!  
We can start to rub on the polyurethane and pour the coco fiber over it one side at a time. After about 30 minutes we can dump out the loose coco fiber and repeat over areas that need touch up.
After about 24 hours of allowing the coco fiber background to dry we can place the styrofoam backdrop in the media center and apply the acrylic front. seal with silicone and allow another 24 hours before adding plants and watering.

Setting up the LED's are pretty straight forward. I cut 4 two-foot strips and applied them to the top of one lid.. Also cut 2 one foot strips for each side of the panels that were covered by the acrylic sheet. I have a more detailed tutorial for help on better understanding the wiring and configuration of LEDs. 
One of the final touches was to add a fitted piece of pet screen over the sides of the enclosure. This will allow me to add lamps and fans without being in direct contact of the inhabitants.
After allowing the silicone to cure and test for leaks, we can now add are gravel/rock layer and prepare are terrarium for plants and animals.. You can use an old bed sheet to separate the gravel layer from the dirt layer. and plant your set up accordingly! 
Final Thoughts
Overall, this nifty little furniture idea has become the main attraction at my house. Whenever we have gatherings, my friends seem more impressed with this set up than any of my other tanks. Besides the eye-catching look… The fact that I was able to build this project for so cheap is the real jaw-dropper!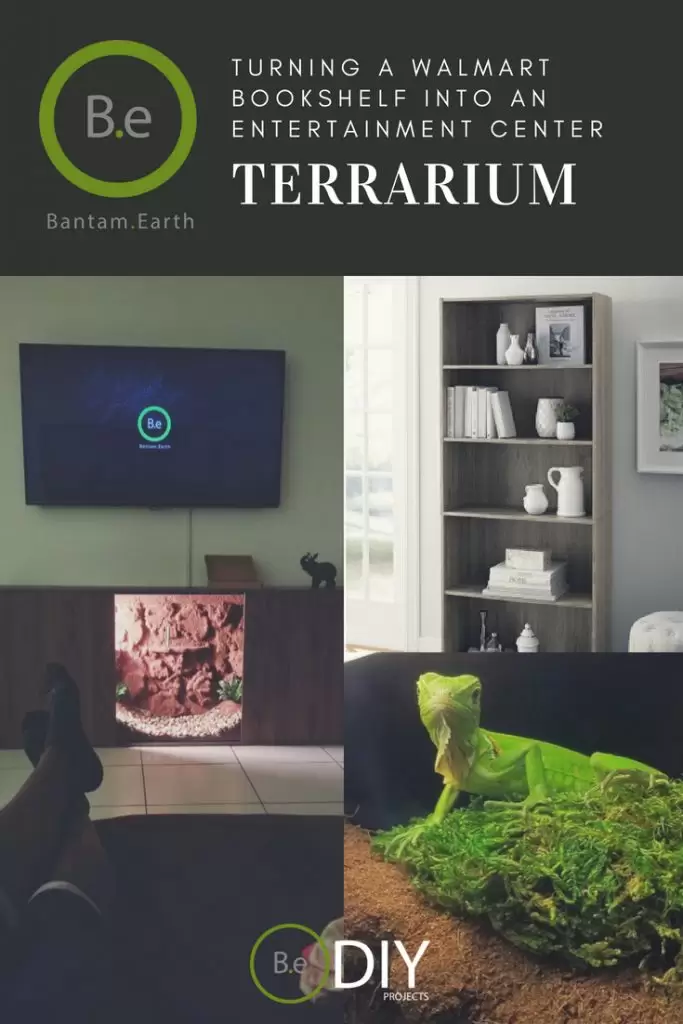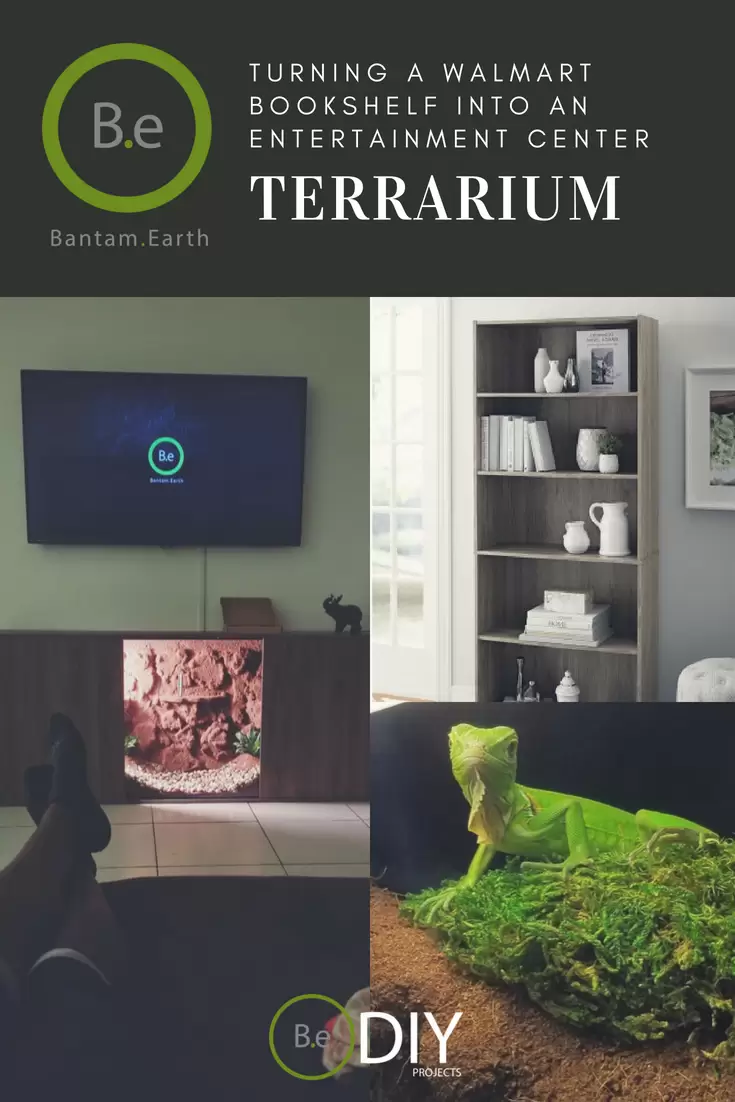 Are you thinking about building a project similar to this one? What type of inhabitants will you keep in your furniture reptile habitat?