Lindernia dubia is a vine plant that is native to Asia and parts of Europe.
This resilient and hardy sun-loving creeping vivarium plant can make an interesting addition to a variety of vivariums.
It's known for having a tint of purple hue around the borders of its leaves, so it's a great accent to many other more standard plants.
This is an easy plant to care for and one I would definitely recommend for the beginner plant enthusiast.
Quick Stats:

Scientific Name

Lindernia dubia

Common Name

False Pimpernel, Indian False Pimpernel, Creeping Pimpernel, Breckland Thistle

Family Name

Plantaginaceae

Habitat

Woodlands, Sunny Weather, Water-Loving

Temperature

70°F to 80°F

Height

2-8 inches

pH

6.1-7.5

Lighting

Bright
What Is False Pimpernel?
Lindernia dubia is a kind of perennial flowering plant that's found growing in certain areas in Europe and Asia.
It's also an aquatic plant so it enjoys a moderate amount of moisture.
This plant is a popular choice for many vivariums as it has attractive foliage that's fairly easy to care for.
False Pimpernel Facts
The Lindernia dubia's nicknames Creeping Pimpernel, Breckland Thistle, and Indian False Pimpernel are an indication of its ability to spread and creep across the ground.
It grows best in moist, semi-dry soils, and under sunny and partially shaded areas.
The False Pimpernel is a great option when trying to recreate a water-loving vivarium.
Description
The size of the False Pimpernel's foliage can vary, but when given the right environment it can get as high as 8 inches, though it can also stay at 2 inches if deprived of adequate resources.
It has an overall purple-tinged foliage throughout, and its leaves have a distinctive pointy shape that sets it apart from other vivarium plants.
Generally speaking, it's better for the False Pimpernel to be given more humid surroundings, but it's not completely necessary, so long as its soil is kept damp.
Habitat
False Pimpernel is native to certain areas in Northern Europe, Central Europe, and parts of Asia.
It can be found in semi-shaded and sunny spots, near both wet and dry areas.
The False Pimpernel also loves water-logged soils, making it ideal for planting near water sources or in bioactive vivariums.
PH Preference
This low-maintenance plant can tolerate a wide range of pH levels; however, its optimal pH range is between 6.1 and 7.5.
Lower and higher pH levels can be damaging for the False Pimpernel, so be sure to provide a good pH balance for this plant.
Vivarium Type
The False Pimpernel is quite an easy-going species. With that in mind, it will not be too complicated when it comes to the type of enclosure it is grown in.
The best piece of advice that can be given, is to try and replicate the plant's natural habitat as much as possible.
Doing so will make it easier to provide the vine with the basic needs it will require to thrive.
The proper setup and theme of the enclosure will make a big difference to the overall look and health of the plant.
Be sure to go with setups that are moist and high in humidity.
Here are recommended vivariums it will do well in:
Paludariums – Half aquatic/ half terrain-based enclosure.
Terrariums – Fully terrain-based enclosures with little to no aquatic features.
Vivarium Placement
The False Pimpernel is usually planted in the foreground of a vivarium, as this is an area that prefers direct sunlight.
In a rainforest-themed vivarium, the False Pimpernel is ideal for being planted near water sources as it can thrive in wet soils.
In addition to its water-loving preferences, this plant also prefers soils with a lot of organic matter as that helps its growth.
Substrate
False Pimpernel is not too picky when it comes to the substrate, as long as it is provided with a suitable wet and dry environment.
A sandy and loamy terrarium soil mixture is ideal when growing this plant; adding in additional organic materials like peat moss, will help immensely in establishing a suitable environment for optimal growth.
Lighting
False Pimpernel prefers warm and sunny conditions and can be exposed to a certain level of direct sunlight.
Direct sunlight, however, can be too intense, so try to avoid pointing any artificial lights directly at the plant.
The best light conditions for this plant are bright, indirect terrarium lighting.
Buy A False Pimpernel
When it comes to buying a False Pimpernel, there are a few things to keep in mind.
Making sure that the plant being bought is healthy is essential for its success in a vivarium.
Vegetation that is already in poor conditions, will have a very hard time adjusting to new environments.
Always make sure to buy from a reliable and honest establishment.
Whether it is an online store or a physical location should not matter.
However, online stores might need to be researched a little bit harder to make sure that they are legitimate and are sending the correct plants.
In addition, always check the foliage closely for yellowing, wilting, black spots, or any signs of damage.
Pay close attention and look for any pests or fungal diseases. Inspect both sides of the leaves to avoid missing any red flags. 
 Click the image below to find out more about the current price and other relative info about this plant: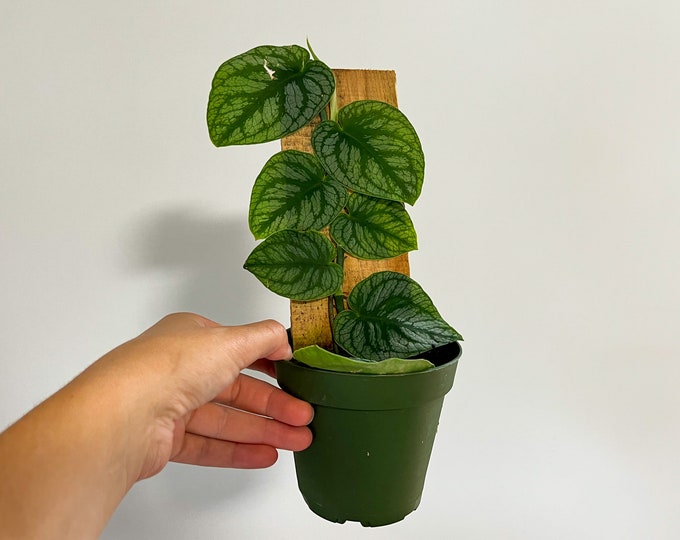 False Pimpernel Care and Propagation
To ensure that your False Pimpernel stays healthy, provide it with adequate moisture and nutrients.
Since this is an aquatic plant, make sure to give it plenty of water with the correct pH. This will help it to spread and grow well.
Propagating the False Pimpernel is an easy task, as it can be done with just a few simple steps.
To propagate, first, use a pair of sharp scissors to take a small cutting from the parent plant.
Be sure to prepare a planter box with damp loamy soil or sand, then place the cutting into the soil and lightly water the soil.
This should kickstart the process of cutting and producing roots, and a few weeks after you should see the cutting growing well.
How to grow
False Pimpernel is a great choice for beginners to work with as it doesn't require a lot of effort to keep it healthy.
If the right environment is provided, it can spread and grow quite quickly.
In its natural habitat, the False Pimpernel will spread by both runners and also by producing small clusters of pink flowers.
By providing the plant with the correct substrate and moist environment, the False Pimpernel should be able to creep across the vivarium substrate and grow adequately.
It's beneficial to water the False Pimpernel regularly and with a mister, as this helps to keep the soil moist and allows it to spread fast.
Watering
The False Pimpernel likes plenty of water, but be careful not to over-water as this can lead to the plant rotting or even being poisoned by toxins in the water.
The best way to water this plant is to keep the soil damp and avoid puddles or soggy soils.
Mist the False Pimpernel at least once or twice a week and continue this regime until the substance has been fully established in the substrate.
Plants Similar To False Pimpernel
Adding diversity to an enclosure is key to an aesthetically pleasing setup.
Try mixing up the look of your vivarium with different flora that can easily co-exist in the same environment.
Furthermore, if for some reason you find Aluminium plants hard to acquire or would like to consider something similar to this plant…
Here are some other vine plants you might find may do well with or in the place of Lindernia dubia: :
Conclusion
False Pimpernel (Lindernia dubia) is an excellent plant for any beginner or experienced vivarium builder.
This resilient and easy-to-care vivarium plant requires minimal effort but will still give you some amazing results.
It is a great addition to any rainforest-style vivarium, as it loves wet and dry soils and will spread around with ease.
If you provide it with the right lighting, substrate, and water, then you should have a great-looking vivarium that looks natural and well-manicured.